Yosemite National Park day tour
Yosemite is a magnificent wilderness only a few hours' drive from San Francisco. A Yosemite Day Tour from San Francisco will complete your trip to Northern California. Your day in Yosemite park includes a guided tour of Yosemite Valley with informative and professional guides providing history and insight into one of the earth's best examples of a glaciated valley.
You'll stop to photograph Yosemite's amazing rock formations, expansive skylines and astounding waterfalls. You'll also have free time alone to walk, hike, bike, swim and reflect on the beauty and grandeur of this natural wonder. From door-step to door-step, the breathtaking beauty of one of California's most unique landscapes will give you memories to last a lifetime!
Spend the day in the magnificent Yosemite National Park
See El Capitan, Yosemite Falls, Half Dome, Bridalveil Fall and more
Enjoy 3 hours of free time to explore the park at your own pace
Escape the noise and traffic of the city for a day
Perfect for the whole family to experience – the more the merrier
Make your friends back home envious with great photo ops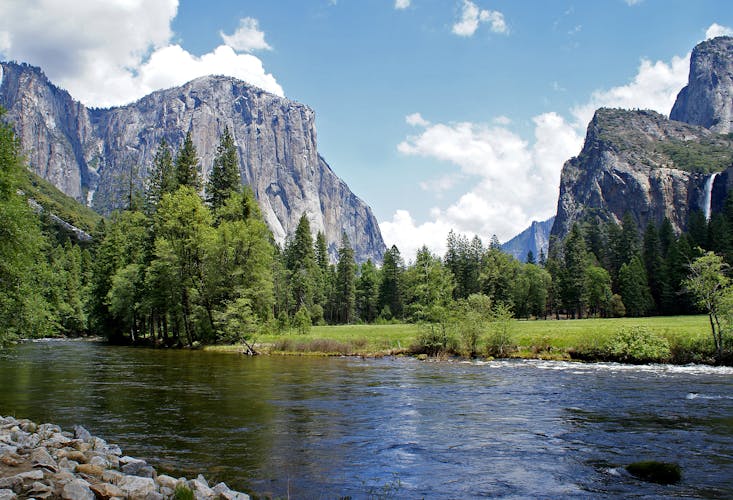 Yosemite National Park day tour
Overnight Yosemite hotel tour: Cedar Lodge
Cedar Lodge is situated in the picturesque Merced River canyon, on the edge of the river in the southern half of the Yosemite National Park area. The lodge has such creature comforts as a restaurant, bar, two swimming pools, a jacuzzi, and private beach access on the Merced River. The river flows cold and heavy in the spring and early summer but is comfortable to swim in during August and September. Room amenities include non-smoking rooms, handicap-accessible rooms, indoor and outdoor pools and spa on site, remote cable TV with CNN and HBO, coffee, hair dryers
Stay overnight at Cedar Lodge along the Merced River
Spend two full days exploring Yosemite Valley
Bring your camera for panoramic photos at Glacier Point and Sequoias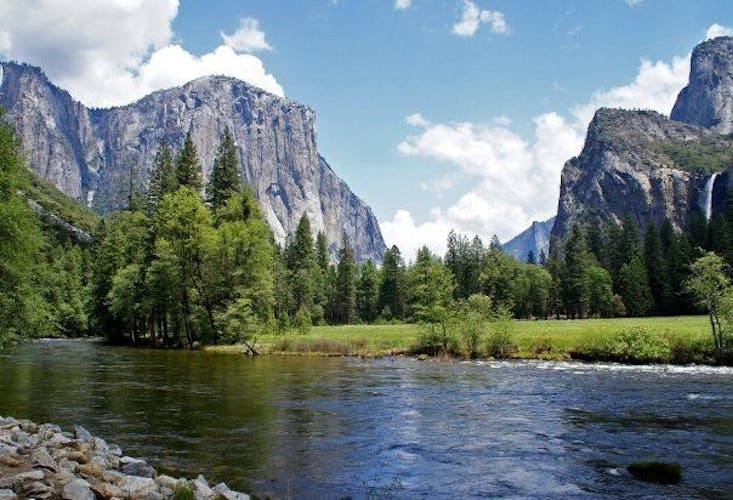 Overnight Yosemite hotel tour: Cedar Lodge
Overnight Yosemite hotel tour: Valley Lodge
Beyond the valley, you will take a trip to the awe-inspiring Glacier Point and enjoy a hike among the Giant Sequoias. You will have two days to explore, giving you more time and flexibility to see all the sights. Your guide stays with the group throughout the tour, providing valuable knowledge of the history of Yosemite and a more personal experience of the park during your trip. Slip away to Yosemite park with us for two full days of fun and exploration!
Spend the night at Yosemite Valley Lodge in at the base of Yosemite Falls
See Glacier Point, Yosemite Valley, Giant Sequoia Trees and many more all with an expert guide
Don't worry about driving to Yosemite, your tour will pick you up from a central location
Smaller group size gives you a personalized experience in good company
Make your friends back home envious with great photo ops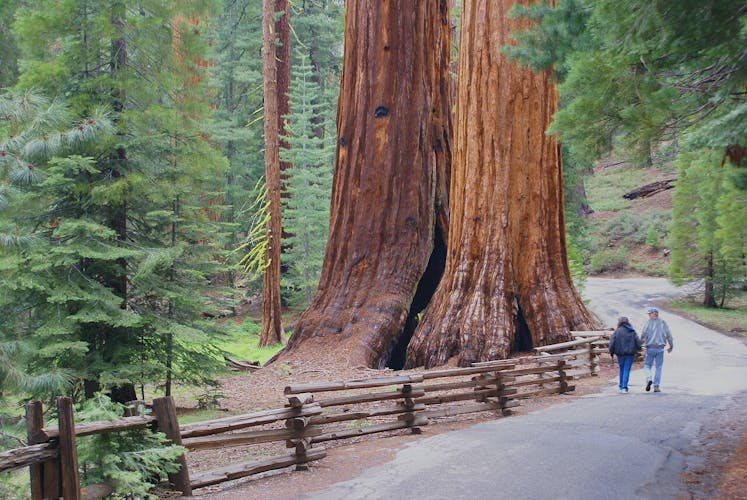 Overnight Yosemite hotel tour: Valley Lodge
Yosemite escape 3-day camping tour
Explore Yosemite on a three-day Yosemite camping tour that takes you to trails and sights unseen by most who venture into America's favorite national park! Our experienced guides will provide history and insight into Yosemite as you explore some of America's tallest waterfalls, biggest trees, and cliffs rising 4,000 feet from the valley floor (keep an eye out for rock climbers)! You'll enjoy three days and two nights of camping, hiking and swimming in a fun-filled, friendly atmosphere.
See El Capitan, Half Dome, Yosemite Falls, Bridalveil Falls, Tunnel View, Giant Sequoias, High Country and Yosemite Valley
Don't worry about packing all of your camping equipment – the guides provide it for you
Find your way around Yosemite with help from full-time expert guide
A good bargain – see more for less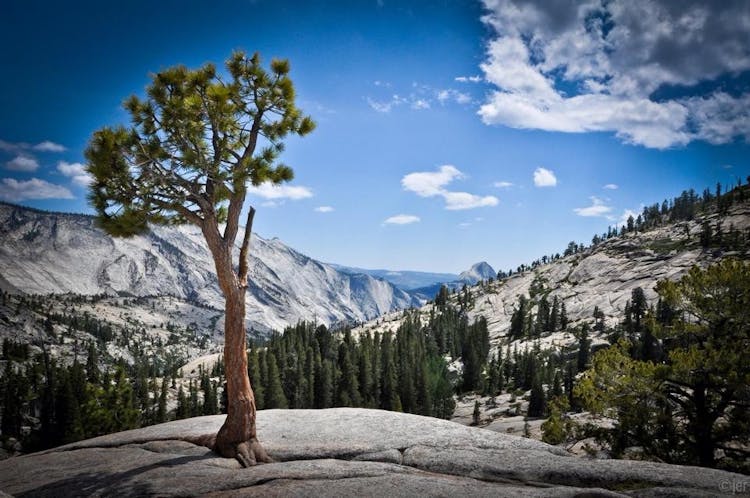 Yosemite escape 3-day camping tour
Yosemite 2-day winter hotel tour
Join the Yosemite winter hotel tour. Immerse yourself in the beauty and solitude of Yosemite National Park in the winter season and run away for two days of crisp, fresh mountain air. Here you'll witness a Yosemite that few tourists get to see: towering granite monoliths blanketed in snow and magnificent waterfalls frozen in time.
Stay overnight in the serene winter calm of Yosemite at the Yosemite Valley Lodge Hotel
Cross the Bay Bridge and see Alcatraz and Angel Island for panoramic views of San Francisco
Enjoy snowshoeing or ice skating with your friends and family
Freedom to organize the experience the way you want it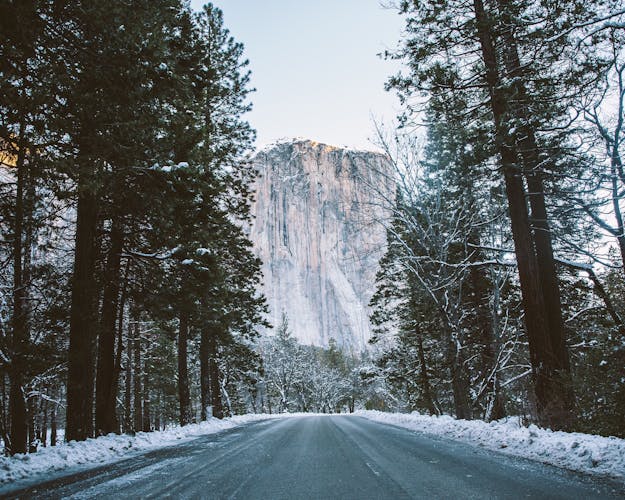 Yosemite 2-day winter hotel tour